Tuesday, November 29, 2016 / by Jessica Humbert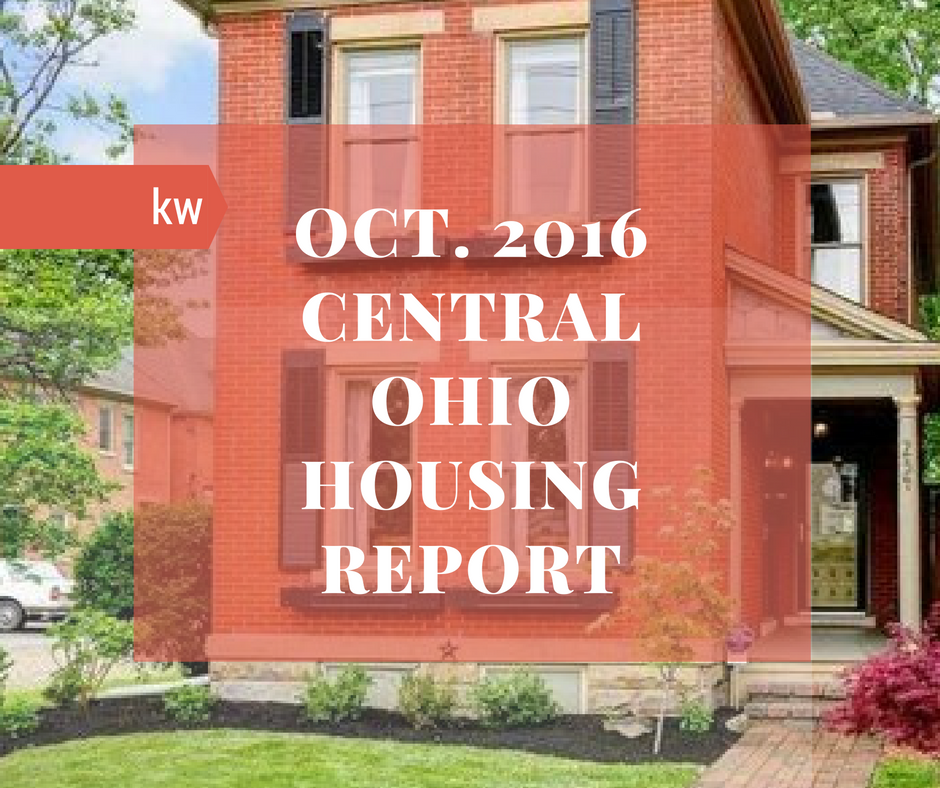 Demand for housing remains strong

(Nov. 22, 2016 – Columbus, OH) – Central Ohio saw a record number of home sales for the month of October. There were 2,574 central Ohio homes and condos sold during the month of October, a 5.4 percent increase over the previous year, although a 10.3 percent decline from September, according to the Columbus REALTORS® Multiple Listing Service.

"With record home sales, the central Ohio real estate market continues to be on pace to have our best year ever," 2016 Columbus REALTORS® President John Royer said. "Even as the mortgage interest rates tick upward, demand for homes is still very strong."

The Columbus, South-Western, Olentangy, Westerville and Hilliard school districts saw the highest number of new listings in October as well as the highest number of home sales. Although not in the top five for volume of sales, Jonathan Alder (Plain City), London, Miami Trace, Bexley, and Groveport Madison school districts experienced home sales increases over 60 percent in October.

The median sales price of a home in October was $169,000, a 9.4 percent increase over the previous year. The average sales price of a home was $199,794, which was up 9.0 percent over October 2015.

The average sales price is the total volume divided by the number of homes sold. The median is the midpoint — half the homes sell for less, while half sell for more.

The number of homes for sale in central Ohio during the month of October was just under 6,000 (5,963), a slight decrease from September (0.3 percent) and a 22.4 percent drop from the same month a year ago.

There were 2,831 central Ohio homes and condos added to the market in October, a 2.2 percent dip from October 2015 and a 0.4 percent decline from the previous month.

"Traditionally, new listings and inventory start to taper off in the fall – which is a powerful motivator for some owners to list their home for sale," Royer said. "We still have a large number of buyers who need to find a home!"

During the month of October, central Ohio homes and condos spent an average 37 days on the market, which is just 3 days longer than September and 13 fewer days than October 2015.

According to the latest Housing Market Confidence Index by the Ohio Association of REALTORS®, 96 percent of central Ohio REALTORS® would describe the current housing market as moderate to strong and 82 percent expect home prices to continue to rise over the next year.

Current housing report – October 2016
All housing reports

Columbus REALTORS® is comprised of over 7,600 real estate professionals engaged in residential sales and leasing, commercial sales and leasing, property management, appraisal, consultation, real estate syndication, land development and more.

The Columbus REALTORS® Multiple Listing Service (MLS) serves all of Franklin, Delaware, Fayette, Licking, Madison, Morrow, Pickaway and Union Counties and parts of Athens, Champaign, Clark, Clinton, Fairfield, Hocking, Knox, Logan, Marion, Muskingum, Perry and Ross Counties.
Find the Original Publication of this Report HERE.