Saturday, August 13, 2016 / by Jessica Humbert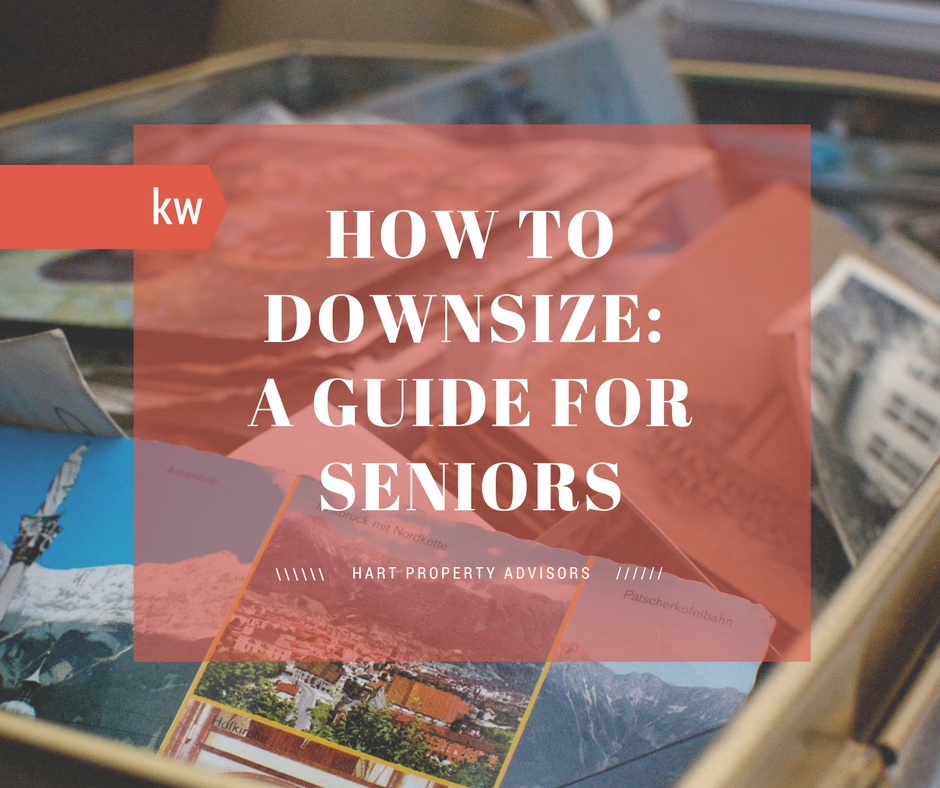 Moving to a smaller home can be very practical in your retirement years, but downsizing comes with challenges. Use these tips to keep what is important and part with excess.
Hart Property Advisors can help connect you to local specialized businesses to streamline the moving process for both you and your family.
Prepare now.

You are the best person to know what is in your house and what is valuable to you. Don't wait until your health starts failing to sort through your belongings. Even if you are already planning your move in the next couple months set aside time consistently to avoid being overwhelmed.

Set out a game plan.

If you know where you will be moving, be sure to have the measurements for your new living space. Measure your furniture and decide what will be coming with you. Next, start with key living spaces like the kitchen and family room, making your way to less traffic heavy areas of the house. Sort your belongings and make decisions- there is no maybe pile (keep, give to family, donate/sell, trash). Don't forget to include your family when sorting to have a discussion on what is of monetary or emotional value.
Auction & Moving Sale For valuable or collectible items, you may be able to generate some income working with an auction service. You can hold a "Moving Sale" or yard sale for extra income before you donate what is left.
Donate To donate items you have endless options aside from common charities like Goodwill. Everyday glassware can be given to soup kitchens. You can donate vintage clothing to your local school's theater group. Old linens or toys not suitable for use can even be donated to animal shelters. If you have any historical memorabilia you may contact your school or a local museum as well.
Moving can be bittersweet, but with expert advice from Hart Property Advisors you can rest easy that you will be taken are of!